Blackjack
Some casino players will argue that Blackjack is the most exciting casino game of them all. The game is one of the simplest to learn and even novice players are likely to grasp the concept in less than an hour.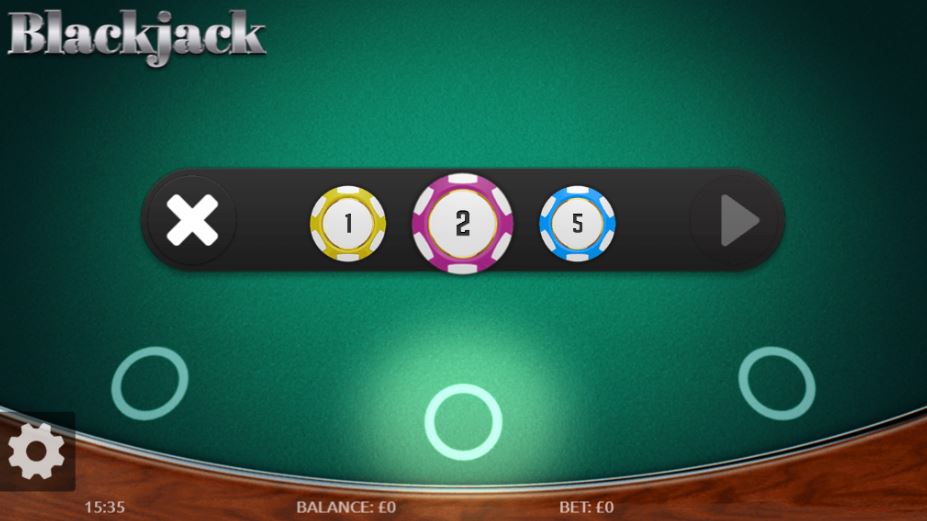 However, you can also win big playing it which is why it appeals to so many players. What we have here is Net Entertainment's original online Blackjack Classic game and it's absolutely fantastic. There are loads of versions of Blackjack out there, but this one comes from a brilliant developer and there are also special perks to playing it too.
It's packed with features and we're happy to have it in our collection - after all we are a slots and casino site! Join us as we take a look into what this slot game could offer you, if you play your cards right that is.
Design
The game is of an extremely high-quality and really manages to replicate the real thing very effectively. The green table is perfect and the graphics are just as you would expect from an online Blackjack game. The controls are displayed at the base of the game interface and are clearly labelled.
The game chips are all different colours and represent different values. They are a variety of colours including blue, red, green, yellow and grey. There are decks of cards at either side of the table and you can play up to 5 hands per game which is great for players wanting to speed up their Blackjack gaming experience. The casino sound effects are great and contribute well to the game overall.
As you would expect from NetEnt, they haven't skimped on the features and fun within this game. You'll feel like you're taking a seat at the table as you take on the dealer in their version of Blackjack.
Game Features
Blackjack Classic is played with 4 standard decks of 52 cards. The decks are always shuffled before each round. Players can bet from just a pound and this rises to a maximum of £40. The gameplay takes place against a virtual dealer who will always stand on 17 and only the dealer's first card will be shown to the player initially.
In terms of additional features, players can use the insurance function when a visible ace is drawn by the dealer. The insurance will cost an additional 0.5 of the original bet and it allows the player to benefit if the dealer does draw Blackjack. Additionally, players can also double their bet after viewing the initial two cards that are drawn but will only be offered one additional hit to complete the hand so bear this in mind.
It's all about being able to play your hand correctly in this game, so feel free to brush up on your strategy before you play. This is a great game for those that want to put their wits to the test, as it combines both luck and skill.
Game Stats
Paylines
n/a
Min. Bet
£1
Max. Bet
£40
Bonus Round
n/a