Dragon Scrolls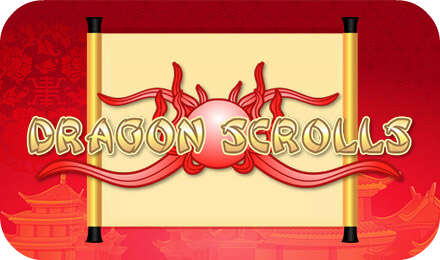 The mythical dragon has long since proved to be a symbol of good luck and prosperity in the east and if you are lucky enough, this game by Pariplay could deliver you countless treasures right here at Slot Shack.
Dragon Scrolls is an online scratch card game that can offer the player some big instant wins. It looks fantastic with a classic oriental theme and some nice betting options as well.
If you are looking for a change from the standard slot game then this could provide the instant thrills that you are seeking! For the low down on this game take a scan through the information below:
Design
The game's layout is super simple to understand and you have to harness the luck of the dragon to help you win big. The key to playing this game is to uncover the various scrolls that are displayed and players will love the bright red background. The dragon character is ever-present and we found the sound effects to be pretty cool as well.
Players will find the basic controls located at the base of the game and you can toggle the sound effects on or off as well as place a variety of bets. Additionally, players can click the "?" symbol for the instructions on the game itself.
Game Features
This is a classic 3X3 online scratch card game and players can gamble from just 50p. To win prizes, players have to scratch the panels to reveal certain creatures with the hope of uncovering some winning combinations.
To play, all you have to do is buy a ticket by placing an initial bet and then you can begin scratching the dragon scrolls that are displayed. If you uncover 3 identical symbols then you will win a prize based on your original wager and the multiplier of the symbol.
Game Stats
Paylines
N/A
Min. Bet
£0.50
Bonus Round
N/A