Ancient Egypt Classic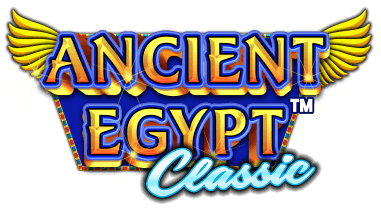 Step back in time as you enter the world of Ancient Egypt where you might just win yourself a big jackpot. This slot game from Pragmatic Play is one of the most popular games based on the Ancient Egyptians and one spin will tell you exactly why that is. Ancient Egypt Classic can be played right here at Slot Shack so make sure to give it a spin and see if you can get your hands on the Pharaoh's Gold!
Design
For those who are familiar with the Ancient Egyptians, Ancient Egypt Classic is designed with them in mind. There is a lot of gold that appears on the reels and this is similar to what you might have seen had you taken a trip back to the pyramids. Cleopatra is even on there along with some hieroglyphics. We love the symbols that appear and think that they suit the theme really well.
Ancient Egypt Classic is a simple game that comes with the standard 5 reels but only 10 paylines. Of course, there is still a massive jackpot on offer, and you can bet high to win a lot. Make sure to check out how much each of the symbols are worth using the paytable.
How to Play
If you like the sound of Ancient Egypt Classic, then you'll want to know how to play it. This game is pretty straightforward, but we'll talk you through it anyway. Simply choose how much you want to bet per spin on this game, and you are ready to go. The lowest stake available is 10p per spin but this can go as high as £50 per spin if you are willing to bet big.
Once you have placed your bet and pressed the spin button, your reels will come to life. Try to land a matching pattern of symbols across one of the paylines detailed in the paytable to get a prize. If you're lucky, you'll trigger one of the fantastic bonus features.
Game Features
In Ancient Egypt Classic, there are some great bonus features that you can trigger if you land the correct pattern of symbols. There is a scarab beetle that will act as both the wild symbol and the scatter symbol which keeps the game simple to understand. If you can land this symbol anywhere on the reels, you'll be able to make a winning combination as it will swap out for any other symbol.
If you manage to land three of the scarab beetles on the reels then you'll unlock the bonus feature that gives you some free spins to play with. Initially, you'll get 10 free spins to play with and you'll notice some expanding symbols will come to life. In this slot game, you can also trigger more free spins and keep playing for longer without spending a penny! This is one free spins feature that you are not going to want to miss out on!
If you are looking for a new slot game to play, then this might just be the one for you. Make sure to take a spin on Ancient Egypt Classic by Pragmatic Play today and you'll see how great it is for yourself. Don't forget to bet big to win big on this game at Slot Shack!
Game Stats
Paylines
10
Min. Bet
£0.10
Max. Bet
£50
Bonus Round
Free Spins, Wilds