Roulette Master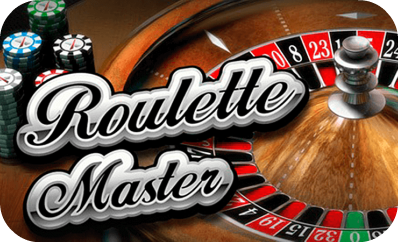 Here at Slot Shack, we offer more than just slot machine games. Some players want to experience the full might of the casino and some classic casino games can often be the perfect way to achieve this. Roulette is one of the most popular casino games in the world. Players can spin the roulette wheel and win big jackpots if they are lucky.
There are some nice customisable options so read below for more info on why you should give Roulette master a spin!
Design
This is one of the best online roulette games that we have encountered and the high-quality graphics will draw you in straight away. The game goes for the European style and there are plenty of options to enjoy. The wagering table is of a high-quality and clearly displayed at the base of the game.
The roulette wheel is always spinning which is pretty cool and the polished wood gives it an air of extravagance. You feel like you are right there in the thick of the action and the music also contributes really well to the overall casino vibe. It's a classy game with plenty of options.
Game Features
To play the game, you have to first select the chip size that you wish to use and then you can place your bet using the options available. Start out small at first before betting large amounts of cash. The minimum bet is just a penny which is really nice and then you can begin to place your chips on the table. For the best chance of a win start out betting red or black.
There are some additional features to help ensure a smooth gaming experience and players can utilise the auto-play function if they want to play a lot of games but also minimise clicks. Repeat betting is also available and players can also access the statistical page for more info on stats.
Game Stats
Paylines
N/A
Min. Bet
£0.01
Max. Bet
£2,500
Bonus Round
N/A